Atomhawk reveal Art Competition 2023 winners

Our award-winning art and design studio, Atomhawk, has unveiled its winners for the 2023 Art Competition and we've once again been blown away by over 500 talented entries!
The theme for the seventh annual Atomhawk Art Competition was 'Under Strange Suns', where entrants were invited to create a character design, environment design, or piece of keyframe art to be in with the chance of winning amazing art-themed prizes. In addition, 3D entries were also accepted for the first time ever – resulting in more unique pieces of art being submitted for our judges to look at.
The category winners are Alex Frasca (character design), Albiach Alan (environment design), and Leonardo Ambrosini (keyframe art) – while the Rising Star Mentorship prize went to Tobey Tobella, with Giuditta Migiani winning the Hawk's Choice Award.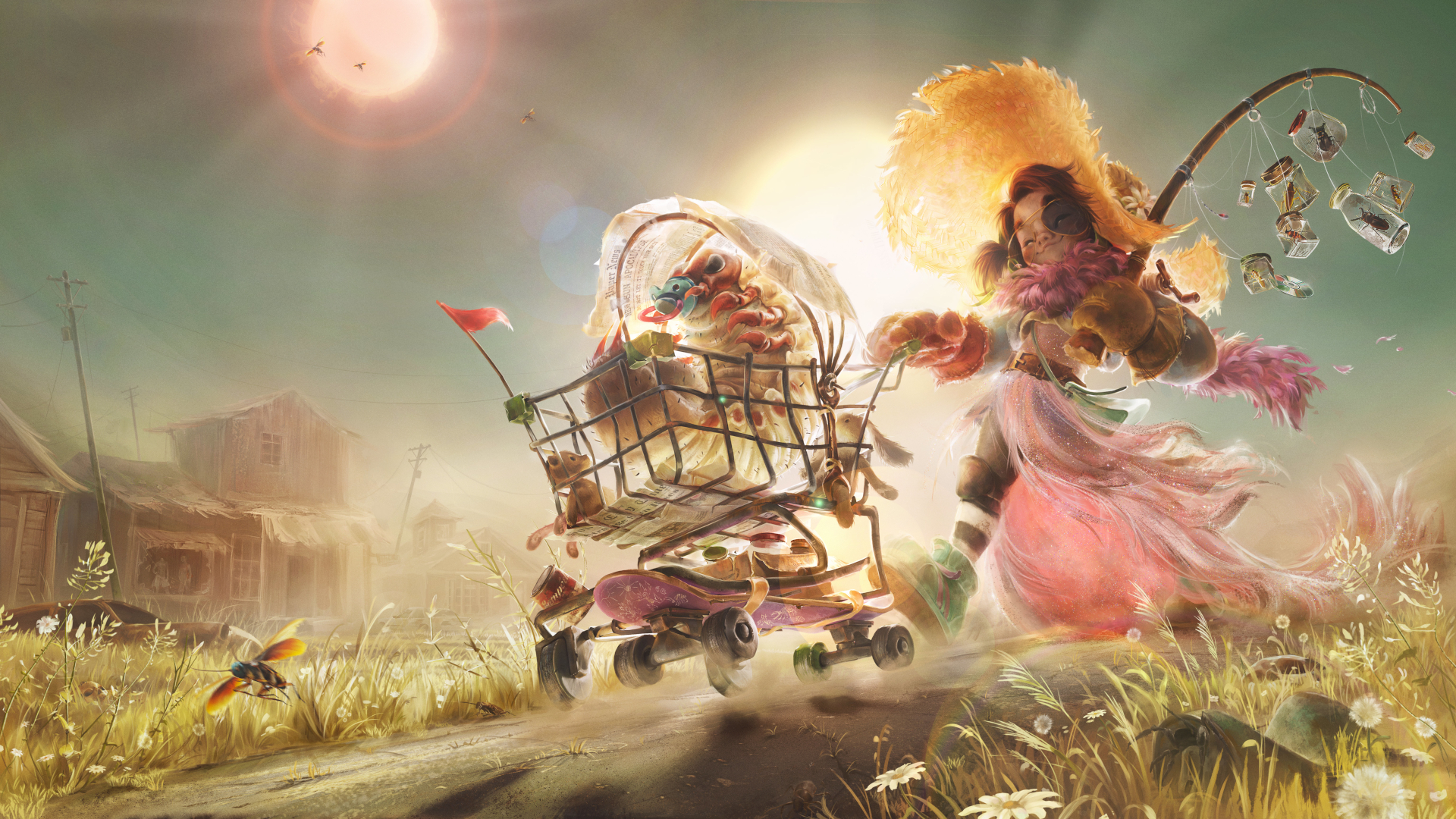 The Grand Prize winner was Edward Tsang, who wowed the judging panel with their submitted design and took home a plethora of goodies including a PlayStation 5 Digital Edition & 1 Year PS+ Premium (courtesy of Sumo Digital); a Loupedeck CT (courtesy of Escape Technology & Wacom); a one-year subscription for The Gnomon Workshop; vouchers for Photobash.co, 3dtotal, and Proko; and a portfolio review by Atomhawk.
The judges said: "Edward earns the Grand Prize with a delightful design that thoroughly explores the symbiosis between a traveller and their moth companion as they tackle a challenging environment built around the Strange Suns theme. Their interdependence is not just assured but demonstrated through our heroes' equipment, the moth's behaviour, movement abilities, and the elegant visual links in their design."
Congratulations also to this year's honourable mentions: Duane Schimmel, Isabella Bicego, Jeanne Plounevez, Jennifer Hitchman, Myat Hein Khant and Serhii Semenenko.
"A huge congratulations to all our winners this year," said Darren Yeomans, Studio Director at Atomhawk. "There was once again a huge response to our competition which resulted in a huge amount of quality artwork for us to feast our eyes on.
"All the winners were up against stiff competition so kudos to all that were chosen. We look forward to giving future aspiring artists the opportunity to take part again next year!"
All of this year's winners and honourable mentions artwork, as well as current UK and Canada job vacancies at Atomhawk, can be found at www.atomhawk.com – and check out more entries with the hashtag #AHArtComp2023 on ArtStation, Instagram, and Twitter.