Atomhawk reveals work on Halo Infinite Forge Beta as part of Project Stories

Our award-winning art and design studio Atomhawk has revealed an insightful look into its work on the hit first-person shooter Halo Infinite.
This in-depth feature, part of Atomhawk's Project Stories, gives gamers a behind-the-scenes look into how the studio worked with 343 Industries to help bring Halo Infinite's legendary Forge Beta mode to life. Atomhawk rounds up the overall project, how the team approached technical challenges at different stages, and reflects on the final result that millions of gamers got to experience when the game launched back in 2021.
Corlen Kruger, Principal Artist at Atomhawk UK, said: "There's no greater feeling once you have that 'Eureka!' moment and everything falls into place."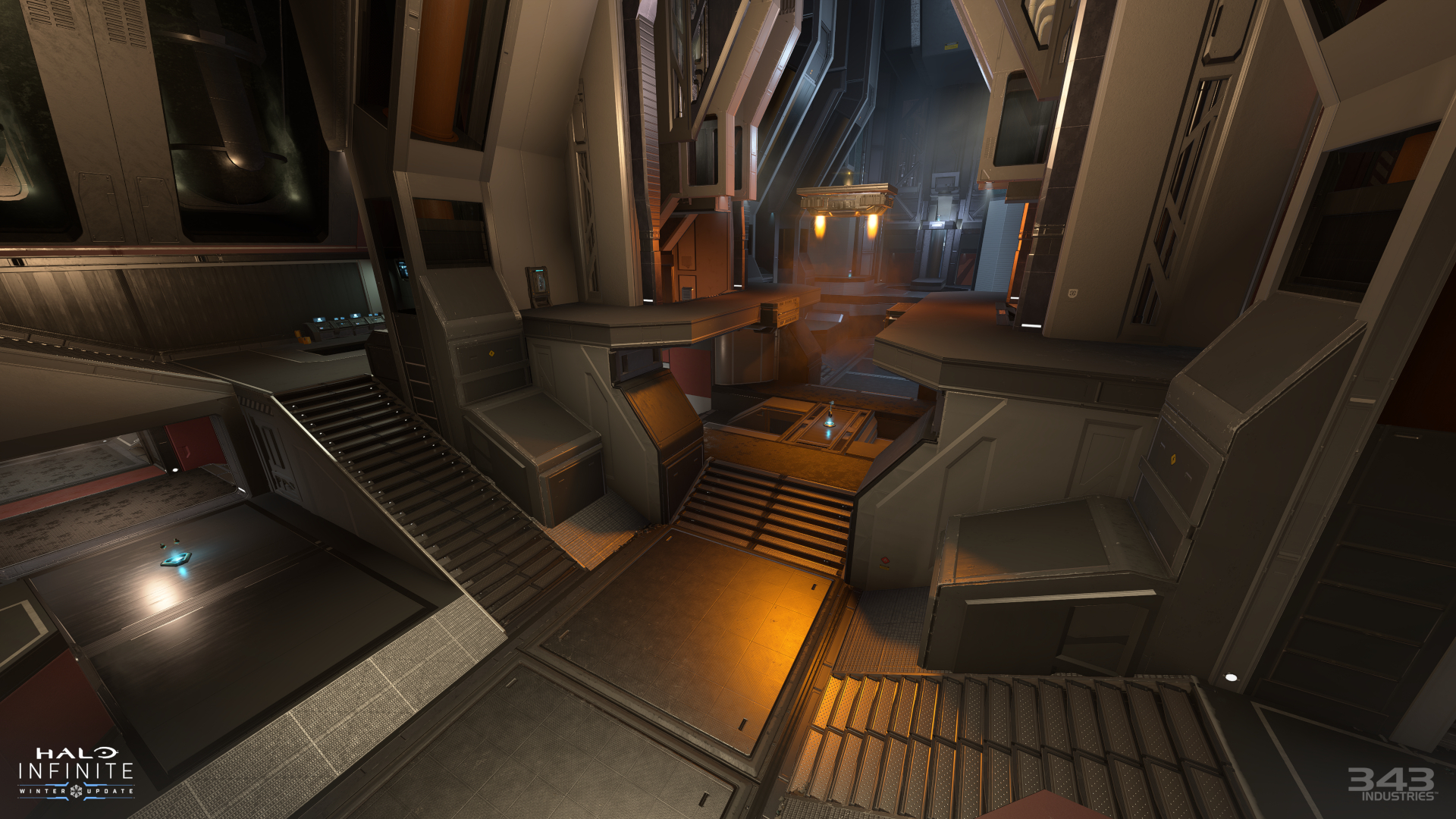 Atomhawk has provided concept art, marketing art and interactive design for a range of global clients including WB Games, Xbox Game Studios and 2K Games – delivering amazing work across its three studios. These include Atomhawk Newcastle and Atomhawk Vancouver, as well as the brand-new technical art team Atomhawk Advance, a remote-based studio specialising in UI & UX Design and Development, Technical Art Direction, Realtime VFX and more.
Atomhawk's Halo Infinite project – and other Project Stories including the studios' work on PUGB, Mortal Kombat 11, and Surgeon Simulator 2 – can be viewed here.