Producing the magic: With Sumo Sheffield producer Sarah Whittaker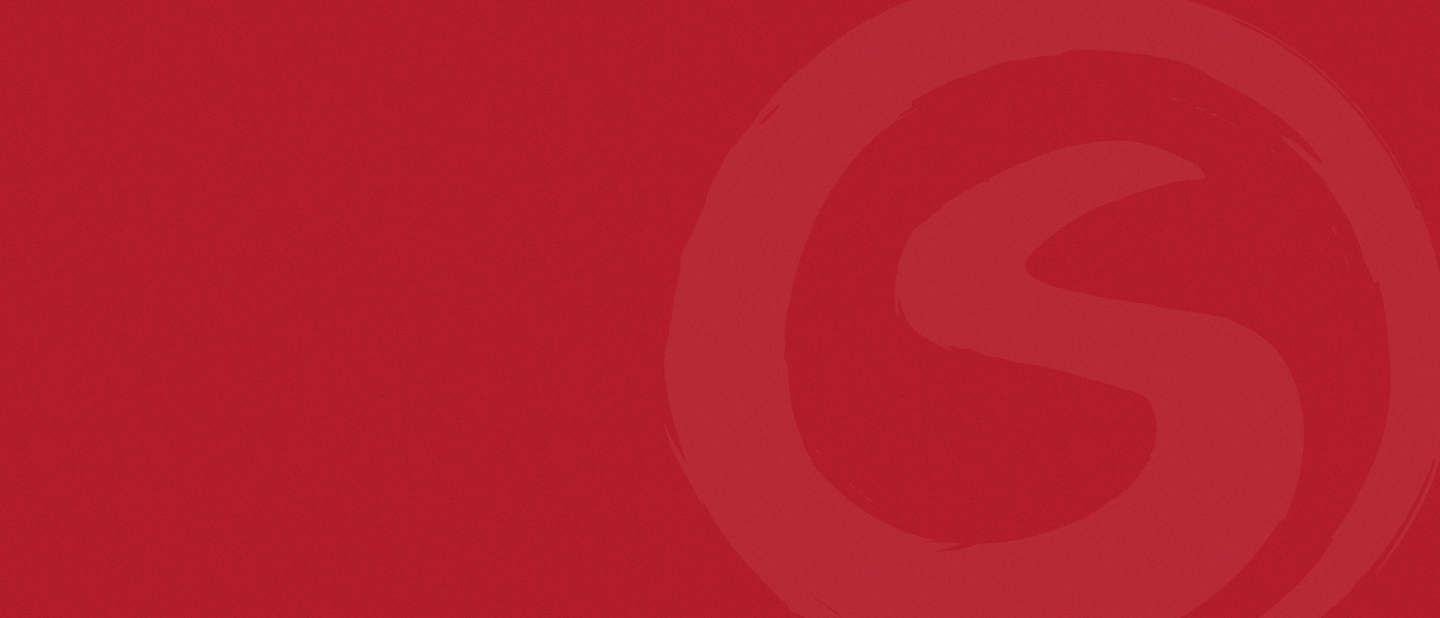 One of the core values within Sumo Digital that attracts some of the most talented game developers from across the world is growth, the opportunity to build on existing skills and gain new experiences, to move up the ranks and break new boundaries – and that's never been truer for Sarah Whittaker, Producer at Sumo Digital Ltd.
Born and bred in Sheffield, Sarah is living proof that aspiration, determination, and hard work pays off progressing from front of house at Sumo's Sheffield studio, to now working as a full-time producer, within four years.
So, what exactly does the everyday life of a games producer look like, and why is it such an important role? Sarah was on hand to tell us more.
"As a producer I'm here to ensure the development team has the best organisational structure, processes, pipelines and the tools to allow them to create high quality work. I essentially do all the planning for the milestones over the course of a game development cycle, run daily meetings, take notes, action points, and mitigate risks, as well as solving dependency issues and ensuring the team are communicating and working together to hit deadlines.
"But I definitely think it's worth mentioning there's so many different types of producers. For the last two years I focused on art and tech animation – however, now I am running a project with a multi discipline team, and they're two completely different things. My day-to-day is still the same, but the workflow and the pipelines that we follow are different and it depends on which game you're working on as well - I think that's why the role as a producer is always exciting. In terms of what you do on a day-to-day basis, it can always change, and it can be a different challenge every day as well.
"One of my favourite things about my role is being a part of the buzz of the team when you're all working together to ensure that you're releasing an amazing game to a high standard. I got asked when I was interviewed for the production role 'are you really looking forward to that part' and I was like 'absolutely!'.
"I've always been such a team player so when you all go through the lows together, but then experience such highs as a team also that's what gets you through the challenging parts – knowing that you're working to such a goal altogether – it's just a really good feeling.
"A Producer is an important role because it is your responsibility to ensure that the team is hitting the deadlines and you're mitigating the risks as well ensuring everyone is working together. However, one of the biggest reasons why the role of producer it is so important is the part of the role, where you're caring for the team... You're working with so many different types of wonderful people and you have to be empathetic."

FROM AUSTRALIA TO SHEFFIELD
Before returning to her hometown to join the Sumo family, Sarah ventured far away in her post-university years to experience life on the other side of the world, working in very different roles to where she is now. We asked her how she found herself landing a dream job as a producer in the game industry.

"I actually started working on the front desk at Sumo Digital," said Sarah. "I lived in Australia for quite a while working in the travel industry – then I came back to Sheffield, and I got offered a three-month temp job on the front desk – and then I started to understand a lot more about the industry.
"I've always played and loved games, so it was really fun to know that I've got a job working on the front desk at a games company. I started to understand it more and I was like 'I really want to work here full time' and I wanted to be a permanent member of staff.
"I then transitioned into recruitment after that, the role came up and it was quite perfect timing for me. I started to learn more about that side of the business, and it was a really cool job because I got to go to so many different events and places and meet so many different people.
"I was totally honest with my manager the whole time – I've really wanted to get into production and then the producer role came up and I interviewed for that – but in the meantime I was speaking to different producers on my lunch breaks. I made friends with loads of them asked them how can I get in, what should I be doing, and I also spoke to the production director.
"I did my project management Prince 2 course and Scrum and Kanban courses on Udemy, as well as watching loads of GDC videos. I started to use Trello and plan out my own boards just for the stuff that I would do around the house – basically to start constantly thinking as a producer!
"And then I got the gig, so that was obviously great and that's pretty much how I got into the industry, which is a bit different to other people that went to university and studied Games. But I actually did study theatre directing at university, so it's kind of similar in a way to production in terms of what your daily jobs are."
The fates certainly aligned for Sarah as not only did she find herself living back in Sheffield, but also working for one of leading video game companies in the UK in her first temporary role at the studio – but would her path had followed the production route if she'd not joined Sumo?
"Yeah, I'd like to think that I would have always fallen into games." said Sarah. "My next steps, when I came back from Australia, was thinking more towards theatre and TV. I think even if I would have probably got into that kind of role and that industry, I would have heard a lot more about working in games as a producer, because I didn't really know that much about it back then, so I'm hopeful that I would have always found my way into games.
"And then obviously the Sumo producer role happened to me, which I am so grateful for, because I've been given such an amazing opportunity and an amazing career by Sumo."
Thankfully, Sarah did choose Sumo as her home and as a result has gone onto succeed in progressing into a senior production role, helping bring amazing projects to life. We asked her what were the key factors in originally applying to join the Sumo team.
"The people here are just so amazing," said Sarah. "I always said to people that it's an amazing opportunity because you get to see so many different genres of games being made. You also have visibility of games at different production cycles as well, so you get that kind of exposure – I think that's always a really good thing, especially for people that are just starting out and at Sumo.
"You can really tell as soon as you start speaking to people, even within an interview, just how awesome and supportive everybody is at Sumo, it's genuinely a really good place to work."
WORKING WITH SACKBOY
Sarah is no stranger to success, taking the experience gained from her degree at Manchester Metropolitan University and implementing and evolving her practise to a professional level. This has already seen the 28-year-old be part of an award-winning team – but what has been the biggest rewards or achievements for her so far?
"I don't think I can talk too much on the production side," admits Sarah. "I did work on Sackboy: A Big Adventure and we recently won two BAFTAs so that was a massive achievement. I've been involved in recruitment and set up a university roadshow where we worked with loads of different universities, built relationships with them – we would go out and advertise our internship scheme and that was really fun – and I know a lot of people that got into Sumo through that but would have not really have thought about coming to Sumo, so that was amazing.
"Every year for the last couple of years I've always ran our International Women's Day campaigns and worked with different schools around Sheffield to promote women working in games. We did various workshops.
"A lot of the girls would come up to me at the end and say that they're really considering a career in video games now and in design or in code – that was just really awesome to hear."
It's fair to say that Sarah is an inspiration for women who aspire to break into the industry or move up the ladder in the world of production, and she had some helpful advice for those interested in doing so.
"For people trying to get into the industry, I would always say network – get your name out there," said Sarah. "There are so many things that are happening that are free, Women in Games do coffee mornings and free events that you can attend online as well.
"Just get yourself out there and start to speak to people that work in the industry and ask for advice on how they got into the industry. It is super cool to learn and listen to them.
"Another really good way is study the company that you're trying to work for, the games that they've worked on, and do your research. It is definitely something that can make you a standout candidate.
"For the people that are trying to climb up the production ladder, I would definitely make sure that you're going above and beyond and look into how to improve and how you can even further support your team. I think that makes people really stand out."
With regards to stigmas surrounding women working in the game industry, Sarah is all too familiar with it. However, through national projects and campaigns – some of which Sarah has been involved – she hopes to help the industry evolve into even more welcoming place for everyone.

"I actually experienced it not too long ago," admits Sarah. "I was on the phone, and someone said 'oh what do you work in?' only listening to my voice, and I said that I work in video games as a producer and the reaction from this woman was crazy. I still get that on a daily basis, and I think it's still out there.
"When I was growing up at school, I didn't think that women working on video games was such a thing. I think we've got so much more that we can do and it's such a great career to get into."
WHAT DOES THE FUTURE HOLD
There's no slowing Sarah down as she continues to drive plans forward with her team at Sumo Digital, and looking ahead, we asked her about her personal and professional goals for the next few years.
"My goal is to continue going up the production ladder," said Sarah. "Ensuring that I'm supporting the team as much as I possibly can, and we're going to deliver some really amazing high-quality work
"Hopefully it's going to be an awesome game for people to work on as well. So that's probably one of my biggest goals."
Looking to break into the game industry? Why not consider Sumo Group as your next job destination and join one of our award-winning studios with hundreds of vacancies currently available. Visit www.sumo-digital.com/careers to find out more.