SDC23 – Day One highlights

Day one of SDC23 has come to an end – and what a fantastic day it's been!
Over 1,000 of our people have made the trip to Sheffield to kick off our second annual flagship learning and development event. SDC23 is set to be bigger and better than before, featuring over 100 speakers and over 80 sessions across both days. Whilst there are many sessions that happened behind closed doors (due to confidentiality) during SDC2023 that we can't publicly talk about, here are some of the highlights from day one: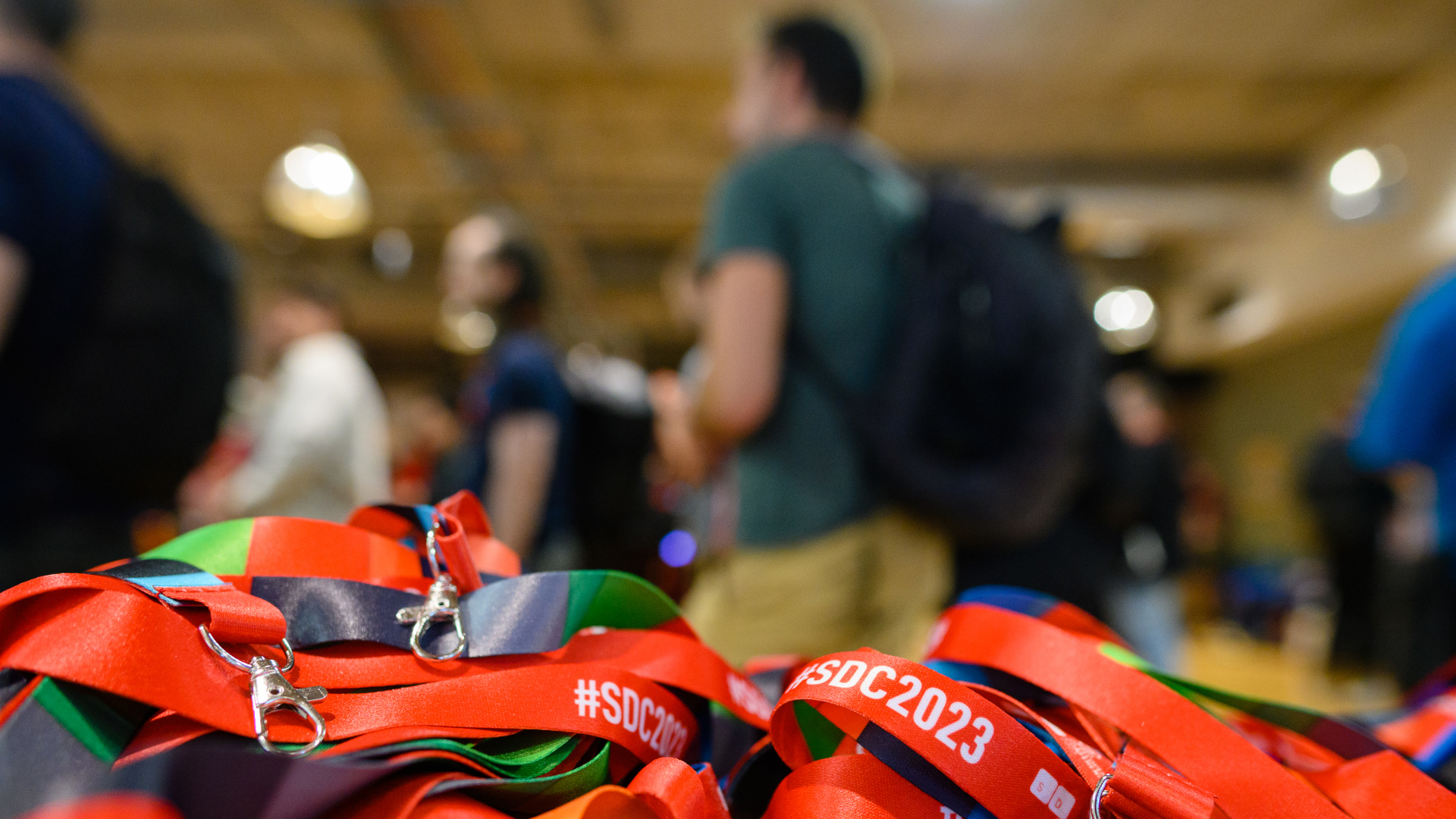 MORNING, ALL!
As people made their way to the registration point for the start of the conference there was a chance to check out the fringe events including games showcases from Sheffield Hallam University and the Sumo Digital Academy, a Personal Development Hub, and our Collaboration Corner hosted by the PMO team.
Prism - our internal inclusion and belonging community - were also on hand to speak to people about its latest campaigns, as well as the Solving Kids' Cancer UK and Games Aid expos, and the chance to play some of Secret Mode's latest titles.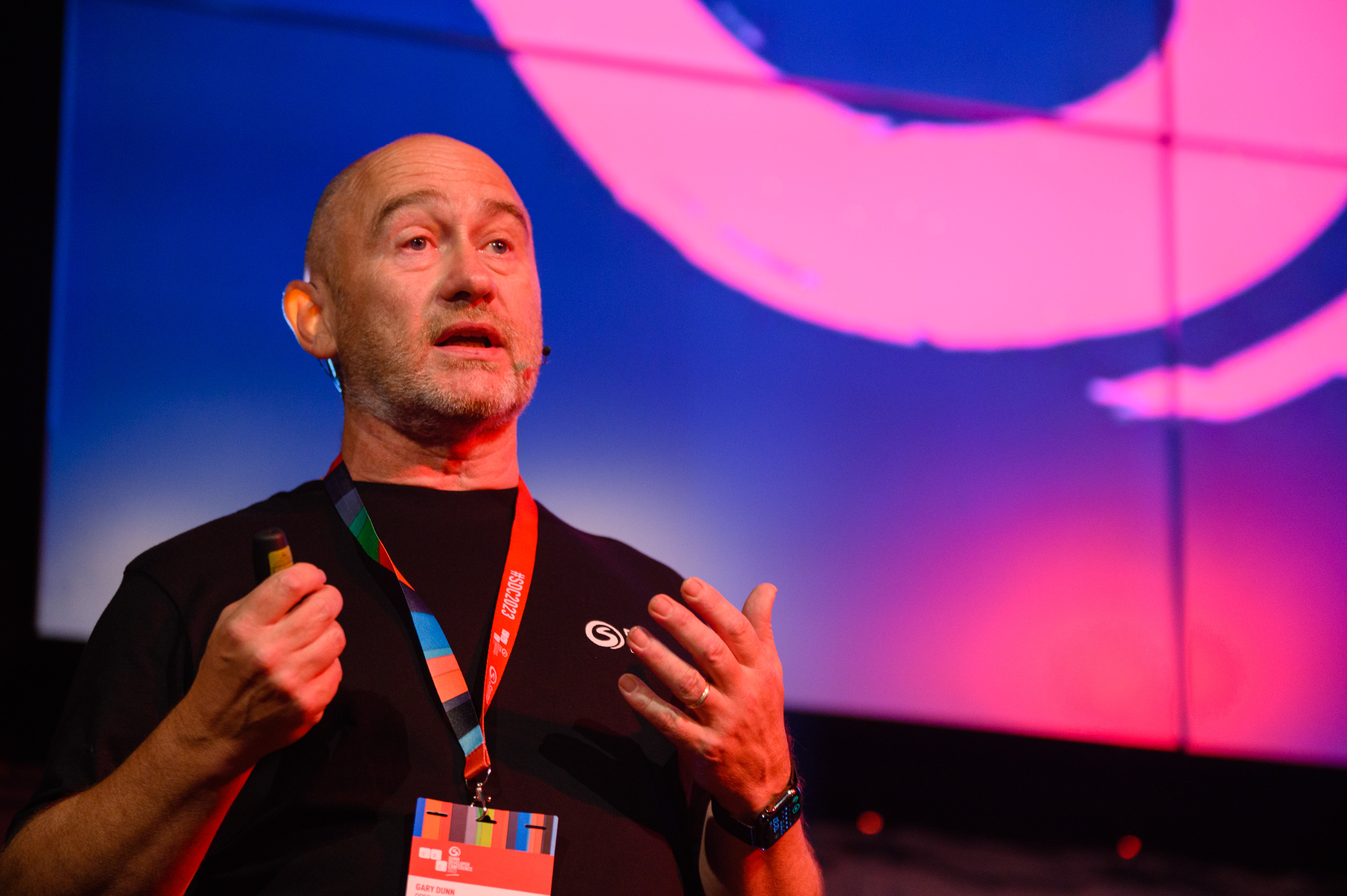 SDC2023 BEGINS
Sumo Digital's Managing Director Gary Dunn addresses the jam-packed room at the Octagon ahead of an exciting day filled with lots of insightful talks from peers across Art, Code, Design, Personal Development, QA, and more.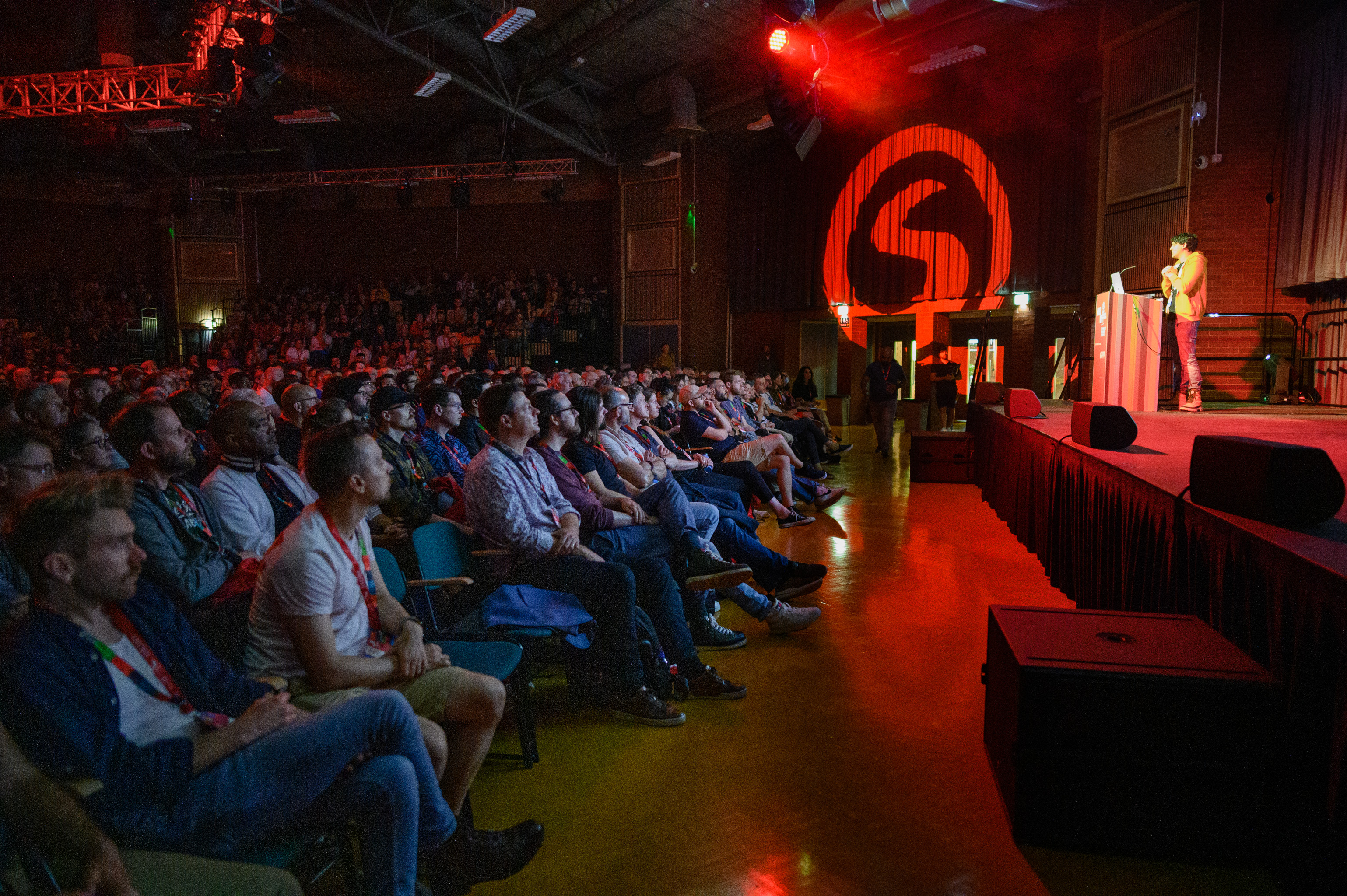 AN EPIC TALK
Our first keynote of SDC23 was given by guest speaker Arran Langmead, Senior Content Developer from Epic Games, who demonstrated the new procedural tools introduced in Unreal Engine 5, as well as creating custom nodes for use in PCG.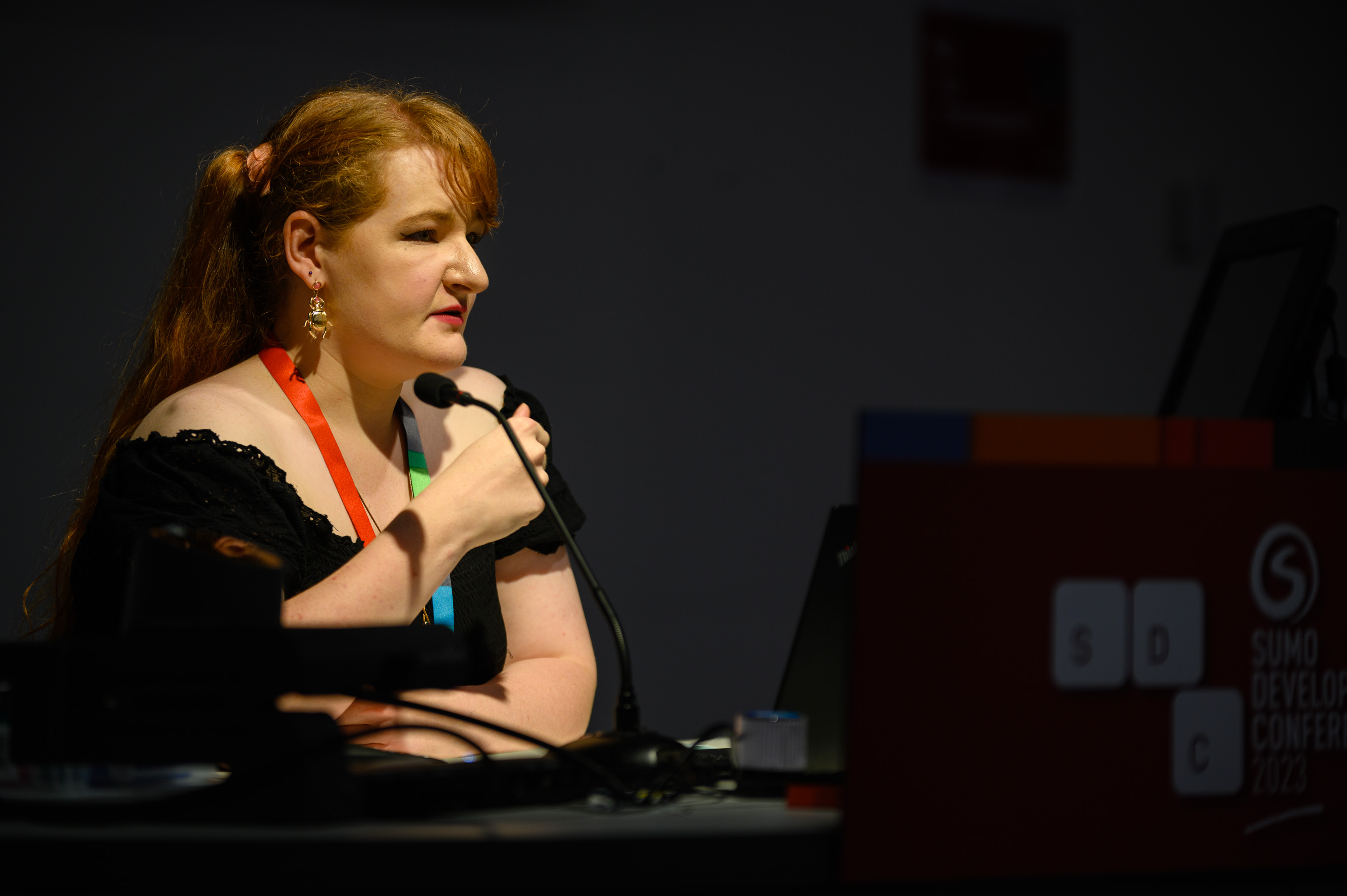 BEING MORE NEURODIVERSE
Auroch Digital Associate Producer Hannah Corcoran talks about the four most reported types of neurodiversity in the industry, discussing their unique strengths and challenges, as well as offering advice for best working practices both for managers and teams to support neurodiversity.
BATTLING IMPOSTER SYNDROME
Sumo Newcastle's Mel Young spoke to a jam-packed room with her talk 'Impostor Syndrome: Every Developer's Final Boss' – in which she discussed her own battles with imposter syndrome and how to deal with it through the lens of a players' journey.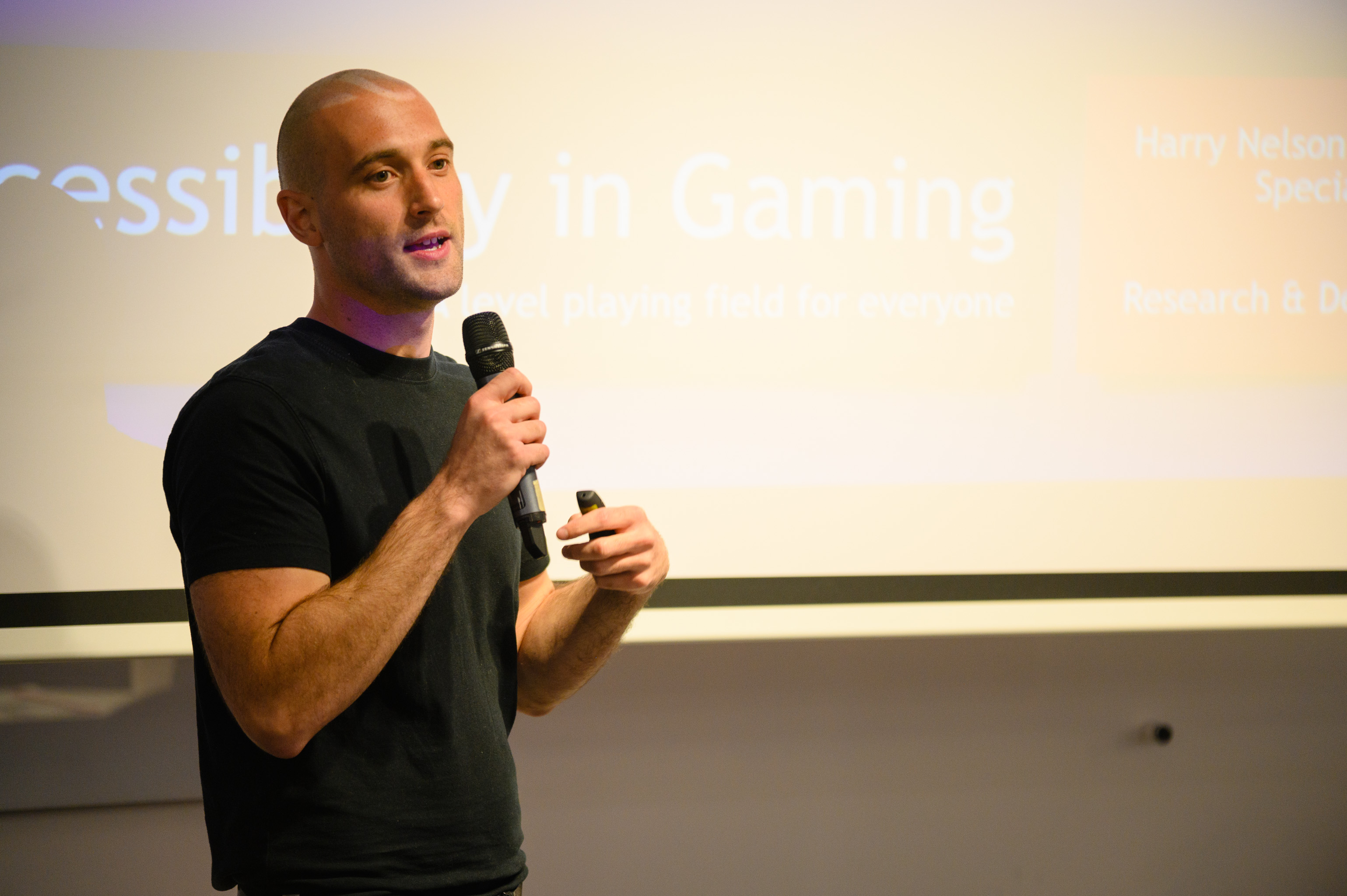 ACCESSIBILITY FOR GAMERS
Guest speakers Harry Nelson and Liam Lawler from SpecialEffect spoke about the charity and the real-world effects that accessibility can bring to individuals with physical difficulties via case studies of people that they work with.
DUMBING DOWN AI
One of the last sessions of the day came from Sarah Cook, Lead Programmer at Sumo Sheffield, in which she talked about how programmers can make AI less intelligent without it looking unconvincing, the options available to do this, and how they can be applied to different types of games.
DAY ONE COMPLETE!
And there you have it, day one of SDC2023 is over – we're looking forward to another day of learning and networking during day two tomorrow!