Sumo Developer Conference – Day Two highlights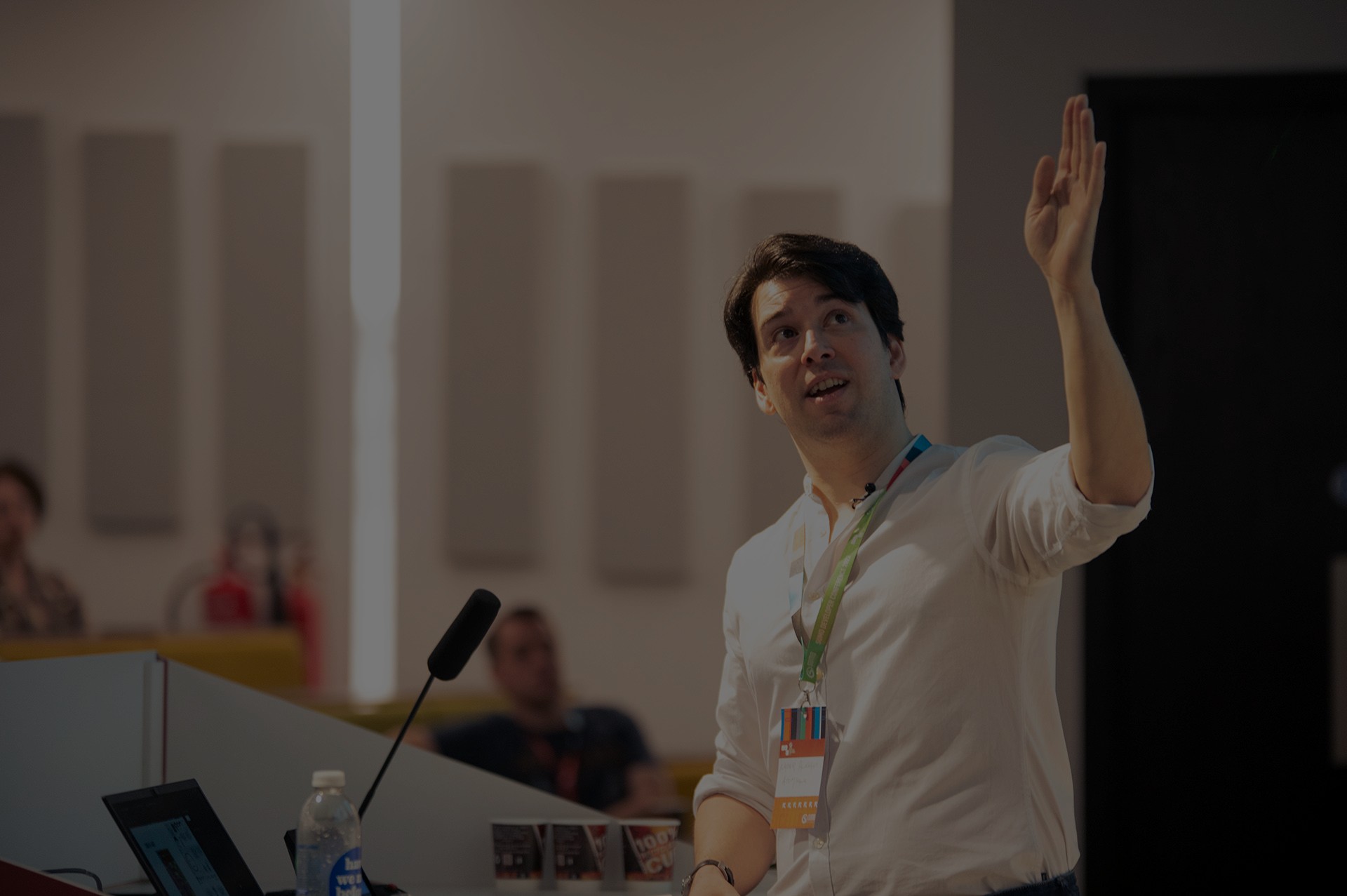 That's it! Day Two of the Sumo Developer Conference has ended, and that means that this year's event here at Sheffield University draws to a close.
It's been another great day of talks from our people, with hundreds of them soaking up some experiences and knowledge shared by our speakers. There's no doubt that our Sumo family is full of exceptional talent – many of whom have taken to the stage over these two days to share their wisdom.
Let's take a look at some of the key highlights from the second and final day of SDC…
Welcome back, everyone!
Bright and early, our people returned for Day Two of SDC. One of the opening talks of Session Four was Ines Lagato of Lab42 Games, with her 'Studio Jam: Empowering your team through creativity' talk.
Ines shared her experiences running the first studio jam at Lab42 Games, from inception to completion, and how she used data to help shape the experience.
The art of concept workflow
One for the art fans! Lead Concept Artist David Paget, from Sumo Nottingham, kicked off the first Art Demo of Day Two, titled 'Concept Workflows For Rapid Iteration'.
Double act for Session Five
It was a rare opportunity during Session Five of SDC as Studio Director Harinder Sangha (Sumo Leamington), Scott Kirkland (Sumo Warrington) and Ed Blincoe (Lab42 Games) shared their unique stories and challenges that they've faced when running their own studios. The panel, moderated by Sumo Sheffield Producer Sarah Whittaker, also gave the audience the chance to ask any questions that they had for these two industry veterans.
Under the 'Hood'
Pun intended… Sumo Newcastle's James Arthur held his talk on 'Level Design from prototype to player on Hood: Outlaws & Legends'. James discussed the level design processes, tools and techniques used when developing the multiplayer action game – from the earliest days of the project until it shipped, along with some of the pitfalls the team encountered and successes they achieved along the way.
It's a kind of magic (VFX)
Chaime Boonen's 'An Introduction to Houdini in Game VFX Pipelines' talk gave a general pipeline of how to use Houdini and Unreal Engine, using an example tool made specifically for the presentation. Our people were also shown how to unlock more options for creative game mechanics by using Houdini to create procedural and game ready VFX.
From 2D to 3D
For the second Art Demo of the day, Lead Animator James Lyons of The Chinese Room introduced everyone to his 'Animating on Ones' which looked at a unique 2D approach to 3D animations.
Final Roundtable gathering
The Chinese Room hosted the final Roundtable with their 'Lecturers and Technical Directors' event, championing the women at the studio. Sumo Digital has a diverse mix of people across its studios, and events such as this are always great to see!
Closing remarks
Sumo Digital Managing Director returned to the stage to thank everyone for attending and viewing all of the fantastic talks available throughout SDC.
Gary said: "It may be the end of this SDC, but it's not the end of the collaboration. We talked about it being the start of a culture of collaboration, and I hope that these two days have shown you what we can do together."
That's a wrap!
SDC officially concludes and with that, hundreds of people from across our Sumo Digital studios say their goodbyes and head home. A big thank you to everyone who attended, and a massive thank you to all of our speakers and everyone who made SDC possible.
And... we're doing it all again next year at SDC 2023!
To get full access to next year's event, be sure to join the Sumo family by checking out our latest career opportunities.