Sumo Newcastle donates VR equipment to Gateshead College

How generous! Recently one of our studios has kindly donated thousands of pounds worth of gaming tech to a local North East college.
Gateshead College has received five HTC Vive VR headsets from Sumo Newcastle, which will allow pupils to harness hi-tech equipment to help towards learning "real-world skills" to set them on their way in a future games industry role.
"We're delighted to partner with Sumo to repurpose their equipment," said Phil O'Neil, Head of Digital Technology and Business at Gateshead College. "We pride ourselves on our employer-responsive curriculum which keeps up to date with the latest trends in what is an extremely fast-paced industry.
"Being able to give our students access to the latest tech, such as these VR headsets, means that they are able to work on projects which allow them to develop real-world skills. When they move into employment, our students have the skills and experience required to hit the ground running thanks to the input of companies like Sumo Digital."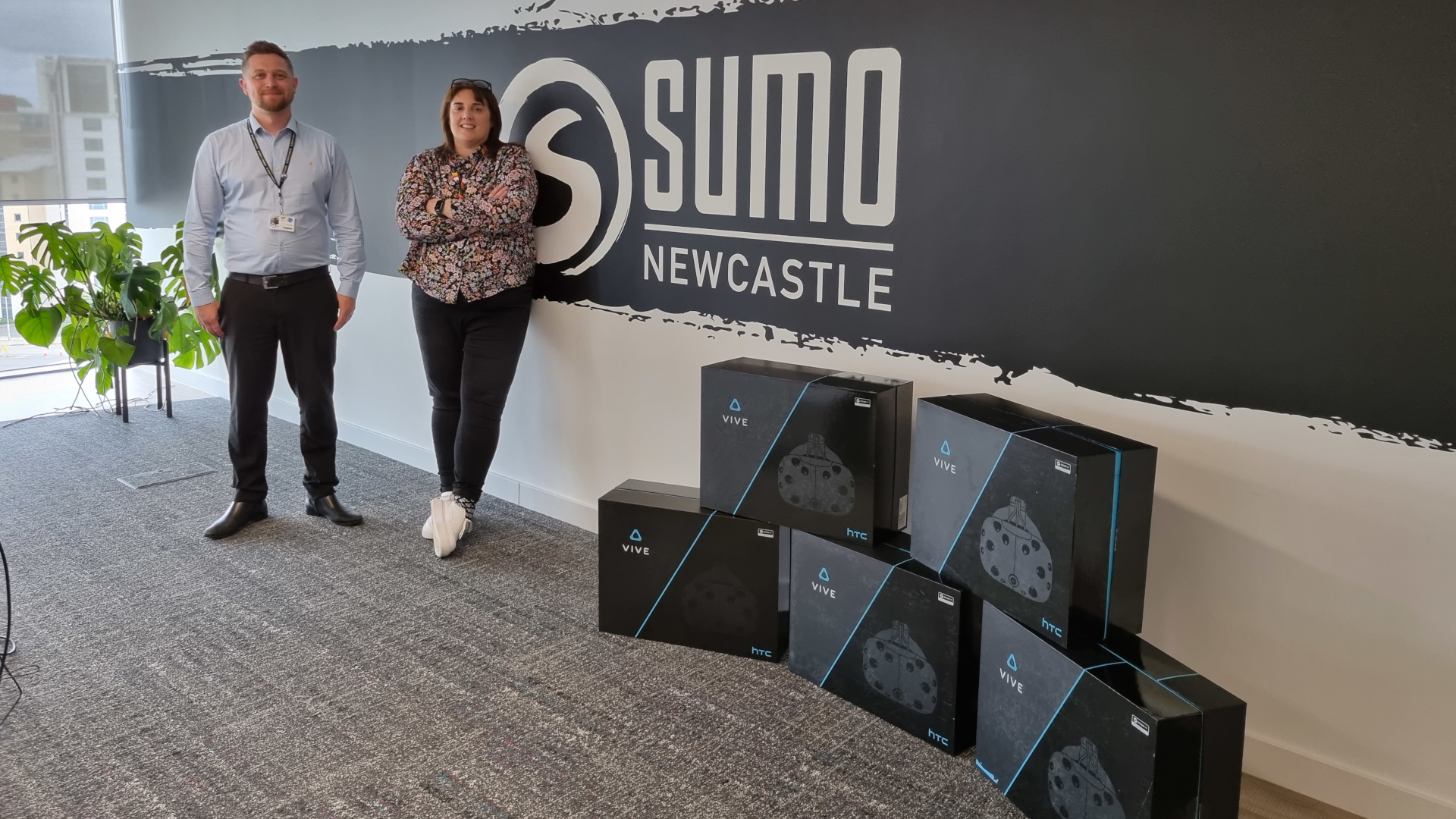 Sumo Newcastle was founded back in 2018 and developed the multiplayer heist game Hood: Outlaws & Legends.
"Having Gateshead College literally a stone's throw away has been a great opportunity and resource for us," said Owen O'Brien, Studio Director at Sumo Newcastle. "So it is great to be able to support them by giving their students this equipment."
Sumo Newcastle is currently recruiting for a number of roles at its studio, and more information can be found here.