Sumo Newcastle inspire students at annual games design competition in Dundee

Aspiring game devs at a Dundee-based university have gained vital industry knowledge from members of our Sumo Newcastle studio to help inspire their latest competition projects.
Sumo Newcastle's Nathan Chandler-Gibson and Erich Cooper visited Abertay University recently to support students taking part in the Dare Academy, an annual video games design competition where teams of undergraduate students develop a game prototype over an intensive summer of industry-supported hot-housing.
"Abertay University's Dare Academy is a brilliant showcase of up-and-coming talent and student projects to appear at this year's EGX event," said Nathan, Senior Technical Game Designer at Sumo Newcastle. "We visited the teams for a day and the invigorating energy of the students, the welcoming staff, and the support from various industry veterans has us already looking forward to the next opportunity to take part.
"We can't wait to see their games out on the public showcase!"
The Dare Academy is open to teams of up to eight people – with six teams selected to take part each year. The event takes place over the summer recess at the university and offers industry mentoring, support, and advice to teams to help them create an industry-standard game prototype.
In October, the six finalist teams will travel to London for the EGX Games Expo to demonstrate their finished games to industry insiders and attendees, before the winner of DARE 2023 is announced – scooping the top prize of £5,000.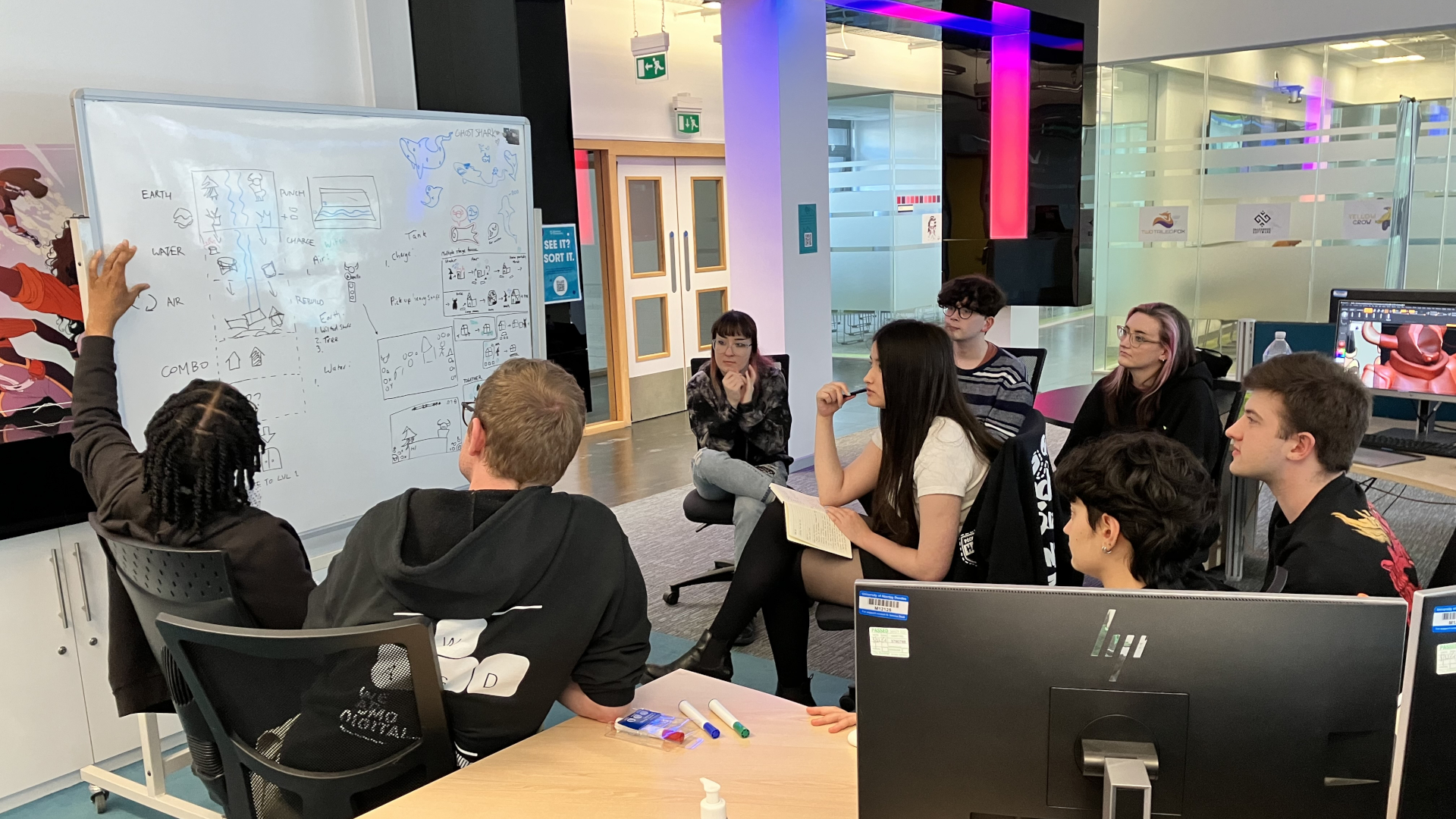 "We are so grateful to Sumo Newcastle for supporting Dare Academy 2023," said Kayleigh MacLeod of Abertay University's School of Design and Informatics. "The mentorship, guidance, and industry knowledge Erich and Nathan were able to pass on to this year's teams was hugely valuable and the students learned so much from their experience.
"Engaging with industry has always been at the core of Dare and giving our students the chance to learn from companies like Sumo Newcastle helps prepare them for the world of work and gain a better understanding of what it takes to produce a great game.
"As a university, we are really proud to have alumni and partner connections right across the global games sector, and it's really wonderful that so many studios are willing to give up their time to help the next generation of games developers get started on their journey."
To find out more about the Dare Academy visit https://www.abertay.ac.uk/schools/school-of-design-and-informatics/dare-academy/